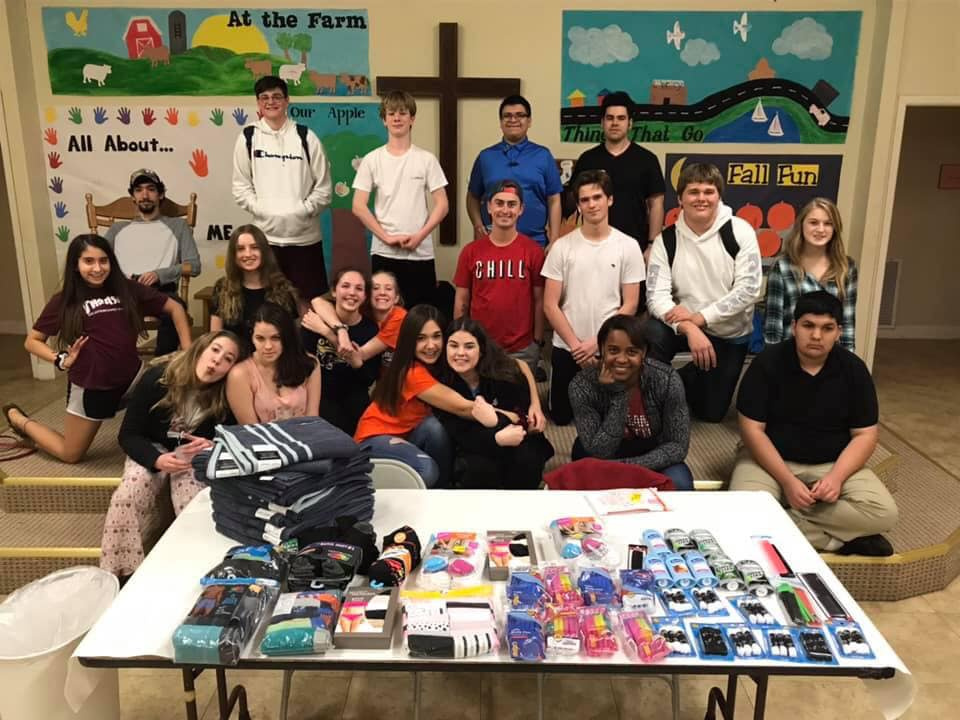 The Youth Ministry program at Forest Hills seeks to provide a safe space for our young people in grades 6-12 to learn about how to be of service to God and one another. We have a great time together through lock-ins, game nights, retreats, and community service projects. Our youth group meets in our Children's Worship and Nurture Center most Sunday evenings from 4:30-6:30 pm. For more information contact our Director of Youth Ministry, Christina Moore at
fhpyouthgroup@yahoo.com.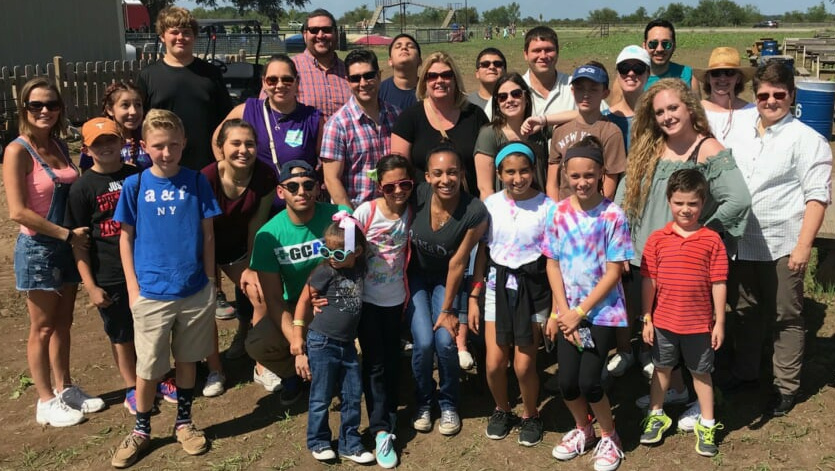 We take the call for spiritual formation of our children seriously at Forest Hills. Every week in worship Pastor Reuben delivers a relevant and meaningful Children's message so that our little ones can learn about God just as our older members do. We offer a "Matthew Mat" in the sanctuary for parents who would like for their children to stay in worship as well as Children's Church where volunteers share that Sunday's message specifically to the children through an age appropriate craft or activity.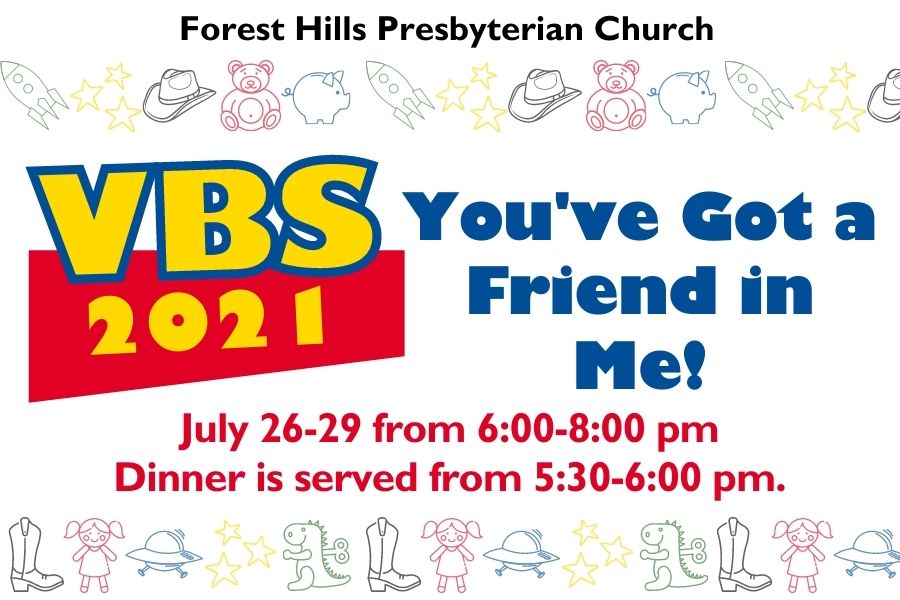 Howdy, y'all!
Come and join us for a week with the toys as we explore what it means to have a friend in Jesus. Join in the fun July 26-29 on our church campus. We'll serve dinner from 5:30-6:00 pm, and then explore "You've Got a Friend in Me" from 6:00-8:00 pm.
Crafts, games, Bible time, music and more await you and the toys!
Cost is free, and volunteers are welcomed!
Register by clicking here.